our state of mind, right now....
...just pick yourselves up, dust yourselves off, and start all over again....
note that our state of mind is greatly improved!!!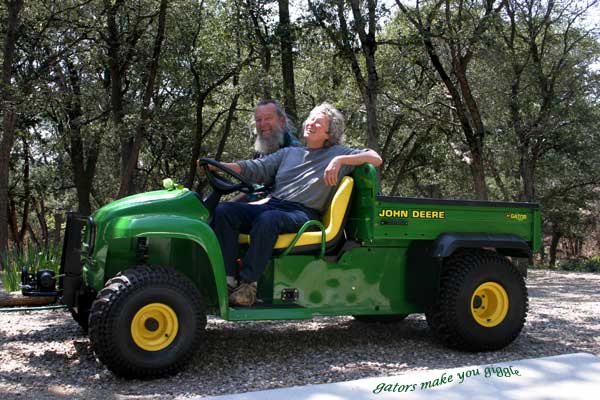 here are Nan and Chuck in the new Gator electric tote vehicle... just the thing to lighten your life

for reasons not completely understood, there is a lightness, a new sonse of community,
something not easy to put to the word, that is happening over the mountain right now....
we first noticed the change around the first of May, everyone we saw or spoke with, or had any contact with
gave us a good feelling....
maybe the winds of time are finally blowing the ashes away.

Being here, in Julian, in the mountains so devistated, is once again a most peaceful thing:
old enemies are now friends, like time has turned back,
old friends and people hardly known have come to help and give of time and mind,
we all are starting over...
we are more certain than ever, the new artists' loft, and the Re-Barn,
will be more than the old, more than a replacement,
more like a new birth or breath, or both.......
we are ever grateful and in awe of your support and kindness....
we could not, would not, do it without you....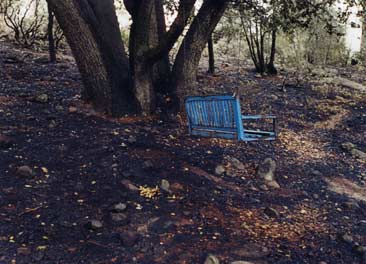 "...you must be the light that you wish to see..." .................buddha
....... right attitude is that this is a new beginning,
a clean canvas to begin a new stage of our art...
thanks again, chuck and nan