when you visit Julian, California, make one of our
romantic, private cabins in quiet Pine Hills
your perfect mountain getaway ...
visit downtown Julian at your leisure, enjoy
the best of San Diego County's desert and mountain attractions
and return to your very own "cabin in the woods"
Our next weekend or holiday availability
for the New Artists' Loft
December 5th and 6th
for the Cabin at Strawberry Hill
November 29th (and 30th)
and for the Big Cat Cabin
December 6th (and 7th)
>>>check the calendar for some
recent changes to the holiday availabilities
for other dates
click the calendar link below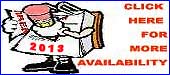 November 11, 2014
for reservations and more information:
760.765.0765
chuck, nanessence, and the cats
to protect the privacy of our guests
our cabins are shown by appointment only!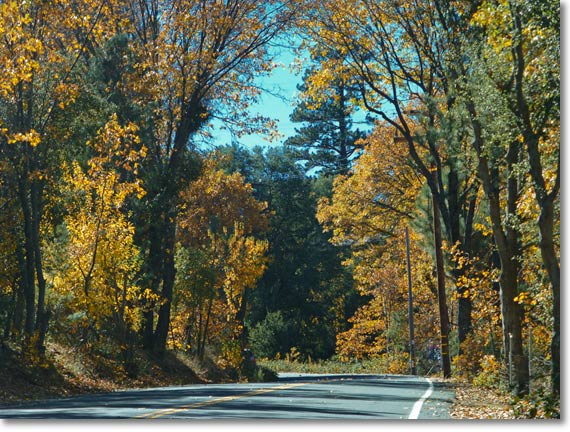 it's a golden fall this year
The trees have struggled through the dryness, and this line up Pine Hills Road
is just starting to turn. So much of the color depends on a little rain at just
the right time, it is hard to predict what will come. The showy maples just beyond this
spot are half done, but the apples are just starting to turn in the coldest orchards.
whatever, the changes are here, it is fall! .