One of our romantic, private cabins in quiet Pine Hills
can be your perfect mountain getaway ...
visit downtown Julian at your leisure, enjoy
the best of San Diego County's desert and mountain attractions
and return to your very own "cabin in the woods"
Our next weekend or holiday availability
for the New Artists' Loft
May 30th (and 31st)
for the Cabin at Strawberry Hill
June 12th and 13th
and for the Big Cat Cabin
June 12th and 13th
for other dates
click the calendar link below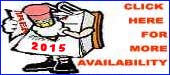 May 25, 2015
for reservations and more information:
760.765.0765
chuck, nanessence, and the cats
to protect the privacy of our guests
our cabins are shown by appointment only!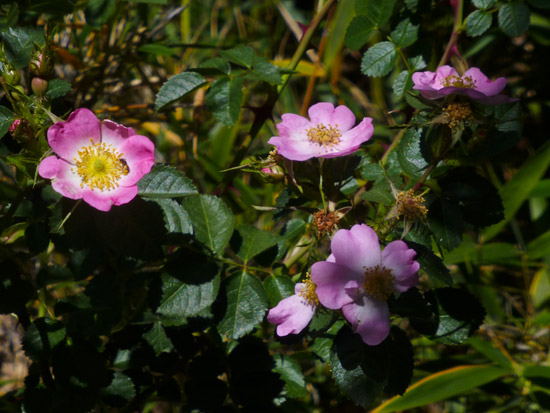 Wild Rose Flowers
The small pink bud of Rosa Califonica from last week
has joined friends for a great showing! Fall will bring many hips for the animals.
These very hardy and tough plants form great clumps in the meadows.
White flowers are more common, but this pink grows in several places
in our yard. They struggle to survive the appetite of the deer -
... you cannot always have happiness,
but you can always give happiness ...