One of our romantic, private cabins in quiet Pine Hills
can be your perfect mountain getaway ...
visit downtown Julian at your leisure, enjoy
the best of San Diego County's desert and mountain attractions
and return to your very own "cabin in the woods"
Our next weekend or holiday availability
for the New Artists' Loft
August 5th and 6th
for the Cabin at Strawberry Hill
July 30 - Saturday only
and for the Big Cat Cabin
August 5th and 6th

for other dates and rates
click the calendar link below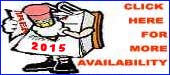 July 27, 2016
for reservations and more information:
760.765.0765
chuck, nanessence, and the cats
to protect the privacy of our guests
our cabins are shown by appointment only!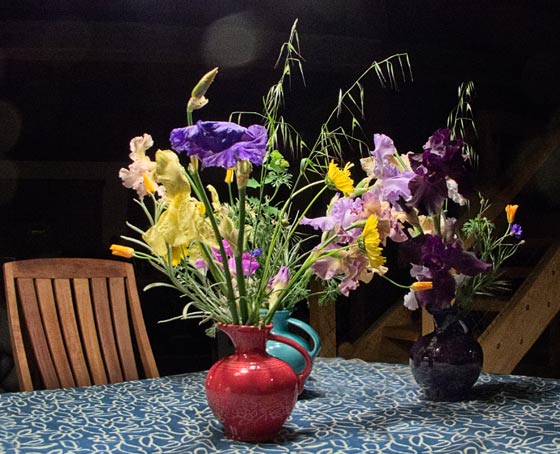 early summer harvest
The days are getting warmer and the flowers are starting to fade,
but Nan can always find a nice handful for the table. Nights are
still cool and the skies are clear and full of stars.
Love all, trust a few, do wrong to none. -- William Shakespeare